David Moyes and West Ham kept their powder dry in the January window and matybe following the view of CandH's exclusive blogger and former academy director Terry Westley!
Tel  explained here yesterday (Wed) that Moyes will not simply buy players for the sake of it.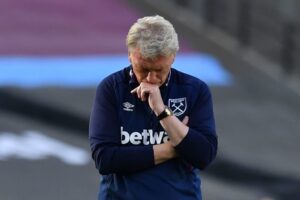 And maybe, just maybe, Moyes knows that there are a clutch of genuinely incredible players coming to the end of their contracts in the summer!
We all know about Jesse Lingard's situation and he will be available for nothing at the end of the season.
But here is a list of some huge players who could be signed for no transfer fee, and with the Irons just having to pay wages and a signing-on fee.
Some look way out of our league at the moment but Moyes could – as Tel says – be looking to buy only top four type players and is keeping his budget close to his chest.
Here's how we would rate our current chance of signing any of this crop of players out of 10!!!
Kylian Mbappe – PSG – 0/10. One of the best players in world football. We can dream!
Paul Pogba – Manchester United – 1/10 – He might fancy a move, but he's clearly got dreams of playing for Real Madrid rather than CL hopefuls – wages ridiculous at around £275k!
Luka Modric – Real Madrid – 1/10 – We cannot for a second see Moyes taking a gamble on a player approaching 40. Still excellent, though. 
Paulo Dybala – Juventus – 2/10 – Not a lot of hope here UNLESS we qualify for the Champions League. Even then, he's a key man at a top club. Would be expensive. 
Ousmane Dembele – Barcelona – 2/10 – One of the most expensive players ever. Nah. 
Angel Di Maria – PSG – 2/10 – Nope. Too expensive. Was rubbish for Manchester United too.
Luis Suarez – Atletico Madrid – 2/10 – He might fancy a go at the Premier League again but we can't see us taking another gamble on a striker with some behavioural issues. Once bitten, twice shy!
Isco – Real Madrid – 3/10 – Top playmaker but he's getting Real Madrid wages. We can't see it.
Antonio Rudiger – Chelsea – 4/10 – Very expensive wages but a top defender. Would be a real statement. 
Andreas Christensen – Chelsea – 4/10 – Expensive, again, Much like Rudiger. 
Divock Origi – Liverpool – 5/10 – Top player but he hasn't been playing first-team football. Could be swayed if we're in Europe, and we could well promise him first-team football. We could see this one although Moyes has been reported as not seeing him as the answer.
Niklas Sule – Bayern Munich – 5/10 – Similar to Rudiger but he might be more open to West Ham as he isn't already tied to a London club. 
Cesar Azpilicueta – Chelsea – 5/10 – Might be a bit too old. But he's very good. Expensive too.
Franck Kessie – AC Milan – 6/10 – Good midfielder. Pricey. 
Alexandre Lacazette – Arsenal – 6/10 – Wages are likely to put the brakes on this but he'd be quite good!
Andrea Belotti – Torino – 7/10 – We've been linked plenty of times. A top striker available for nothing. He'd be a very, very good signing. 
Eddie Nketiah – Arsenal – 8/10 – Seems to be holding out for a big signing-on fee but he's young, hungry, and needs first-team football. If we're in Europe, this one seems like a goer.
Sam Johnstone – West Brom – 8/10 – Hugely dependent on Alphonse Areola's future. Good goalkeeper who has played for England and available for nothing. Would be a great squad addition.
James Tarkowski – Burnley – 9/10 – We know how much Moyes rates him. We need a centre-back. This one could happen.
Connor Goldson – Rangers – 9/10 – A return to England to a club in Europe would surely appeal. Good player and has been central for Rangers for some time. If the deal can be done, he'd be good.