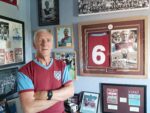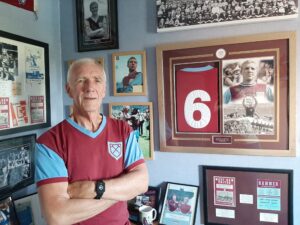 By ClaretandHugh's top blogger Allen Cummings
The king is dead long live the king! Nothing like a spot of culture to help set the scene. In this case it signifies the end of Mark Noble's reign as West Ham's Club Captain – the end of an era that has spanned seven years since Slaven Bilic appointed him to the role in September 2015.
Declan Rice has, of course, being a very effective acting skipper on the pitch for a while in Nobes' absence. Now he will almost certainly be handed the armband as skipper in his own right for the coming season.
But just as Deccers will officially move up the rung, who will it be that takes his place as West Ham vice captain? I don't believe for a minute David Moyes hasn't given the role serious thought – it would be very un-Moysie like not to have considered the options.
But he hasn't decided it's time yet to share his decision with us. No surprise there then. So it's left for us to speculate – and we're all getting pretty adept at that.
My money is on Aaron Cresswell to be handed the role. Having just celebrated his eighth year as a Hammer, joining us from Ipswich Town back in June 2014, Cress is now our longest serving player.
A consummate professional who has given this club tremendous service over the years, a tried and trusted member of Moyes' first team squad  with bags of experienced at the highest level.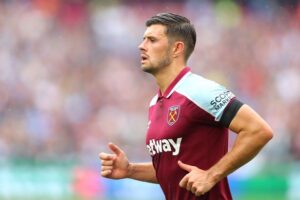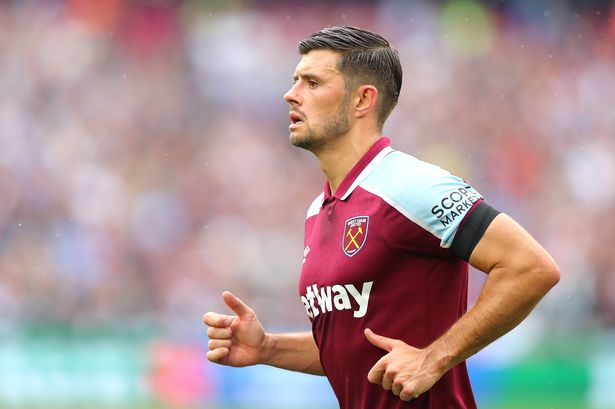 In Declan's absence Aaron was given the captain's armband for our first serious pre-season game against Servette last Friday – which may or may not be a guide to Moyes' thinking. But it's a significant pointer in my opinion.
There has of course been talk of Moyes bringing in a new left back to challenge Cresswell's place in the side, but whether that happens or not I still see Aaron being an important and constant member of the first team squad, with his voice and experience a valuable asset to both Declan and the manager.
There are a couple of other possible contenders for the vice captaincy, with Angelo Ogbonna, who himself recently celebrated seven years as a Hammer, high on the list.
He's a popular and respected figure both on and off the pitch. The same could be said about Craig Dawson – not rivalling Cresswell's or Ogbonna's service with the club – but a seasoned and experienced pro all the same.
Some West Ham fans might also want to make a case for Tomas Soucek – but with his future said to be in the balance at the moment, maybe Tom's time isn't now!
Like several other issues that are still to be resolved before the big kick-off, we may have to wait a little longer yet to find out who gets this particular job.