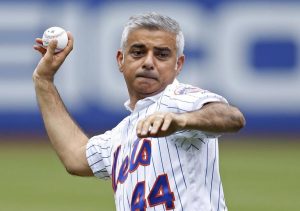 London Stadium owners have admitted for the first time they will need to fully move the West stand of the former Olympic Stadium next summer to enable the stadium to host baseball.
The Stadium will be the first venue in Europe to host Major League Baseball, when the New York Yankees and the Boston Reds Sox meet at the venue in June 2019.
The MLB's London Series 2019, will see the sport played in the UK for the first time, as part of a double header between baseball's two most-famous teams over the weekend of 28 and 29 June 2019.
The seat move costs ballooned to £11.3m for the Athletics World Championships reducing to £4.1m for 2018 as stand moves were limited.
The 2019 London Stadium seat move price is likely to significantly increase again above the £4.1m 2018 price as the West stand remained in place this summer with only the first seven rows removed for athletics.
The music concert season is also likely to be shorter next summer possibly missing out on further potential revenue which could have helped reduce losses.
The project has been described as a "vanity project" for the Mayor of London by one insider with no real business case.