The Hammers have seen their first double defeat of the season and it's against newly promoted Brentford – not a great scenario as we head into perhaps the biggest match of our season on Thursday evening.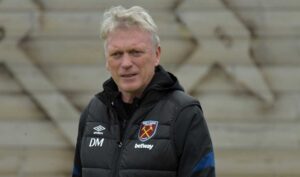 And
ClaretandHugh Facebook Group member
Steve Paxman
makes some valid points in his latest post – asking questions which need to be answered pretty promptly.
He says: It's so unfair to raise expectations then consistently fail to turn up for winnable games .
No Premier League game  game is easy and you can't win them all but aren't we entitled to expect a level of professionalism and effort from these athletes ?
Is it mental fatigue , physical tiredness or a bit of both .
You cannot expect to compete at the highest level if you're not switched on for 90 minutes.
Those players deserve to feel bad but the fans feel just as bad if not worse .
We all love this club and will support them whatever but its so frustrating to see this lack of consistency.
I'm sure Moyes gave them a rocket but will that change Cresswell's regular ball watching and lack of awareness in defence , he's a better wingback in my opinion .
Will that rocket change Antonio's awful first touch , his stamina when he flags after 60 minutes or Benrahma's inability to see the right pass at the right time far too often or not beat his man and then lose possession .
There are constants in this team like Rice , Dawson , Zouma and others that put in a shift every game without much fuss but we are lacking quality in areas we should have addressed at the start of the season and in January .
It's still been a good season overall but we must improve if we want success in the league and Europe .