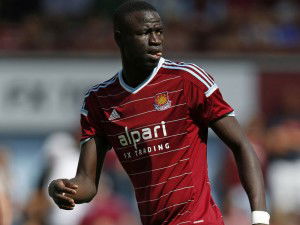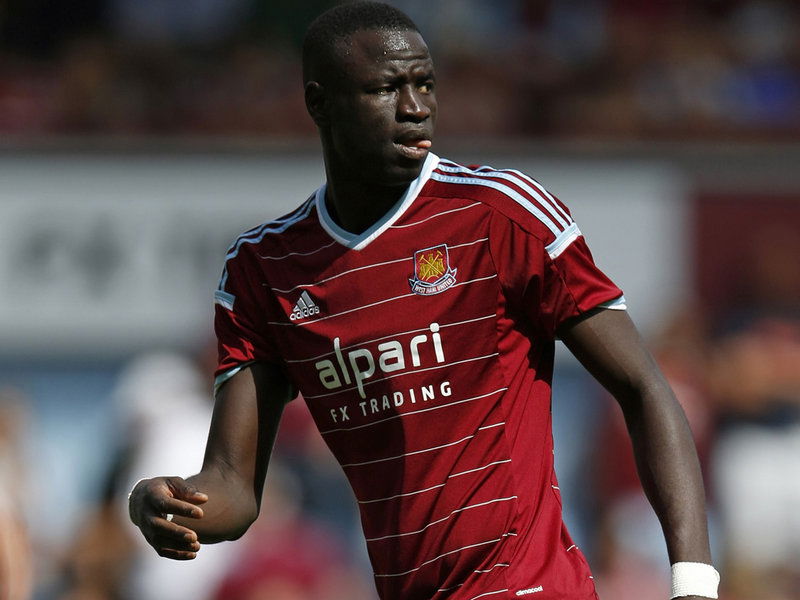 Beyond last night's performance in the Europa Cup, which probably left most of us undwerhelmed,  remained one unanswered question: 'What's the score with Cheik Kouyate?'
Our understanding is that the midfielder had suffered a thigh injury in training and was unavailable to play. We were also told that he would be sidelined for 7-14 days.
However, in an odd move, he was then included on the bench and of all those available who DID play, picked out for special attention on the West Ham United FC Facebook page!
We caught just one sight of him just once as the match unfolded before the BT Sport cameras – well wrapped up and clearly set to play absolutely no part in proceedings.
Yet the FB sideshow – posted about an hour after our story claiming mystery surroundeing the player's fitness first appeared  – had a short video of him in action under a status declaring:
"Let's hope Kouyate is firing on all cylinders again tonight"
Just possibly the FB post went up in order to ensure the opposition did not take the reports too seriously although it's unlikely anyone from Astra would have been religiously checking ClaretandHugh either then or EVER!
All very strange and hopefully today at some point we will learn the facts – that he's either fit or not. We know where our money is.!!!! 🙂