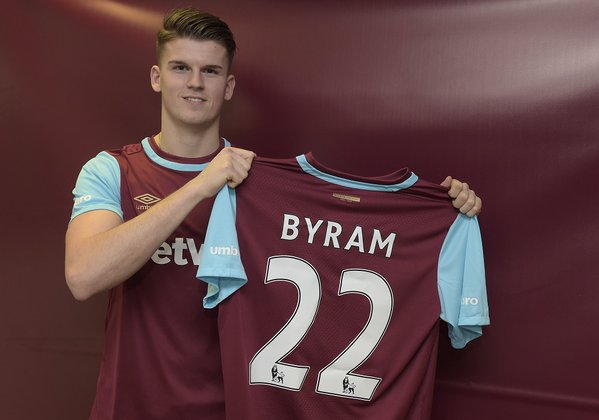 West Ham United are dicing with a very difficult problem and I reckon it needs sorting before the transfer window slams shut.
Only a couple of weeks ago we spent £6 million on a left back because of a serious injury to the previously permanently fit Aaron Cresswell.
Yet – fragile though that situation was – it is even more difficult on the other side of the back four where we appear to have only Sam Byram available as a natural right back.
That has in fact been the position since Carl Jenkinson – himself entirely ineffective before his injury last season – was hit by a big injury and went back to Arsenal.
And it's been that way since Guy Demel was around in 2014 and I fear a disaster is in the making if we don't address it soon.
Injury can strike at any time and I wonder what would happen – assuming he becomes Slav's choice – what on earth we are going to do should injury befall Sam Byram.
Let's not mention Michail Antonio as an answer PLEASE. How we come to spend nearly £4 million on one of the most promising right backs around and replace him with ….no let's not go there.
That's not the point of this piece and enough has been said about it.
However, I remain very worried that should injury strike over there we really are going to be in a desperate situation and for me the problem needs sorting out before the end of the month.
COYI