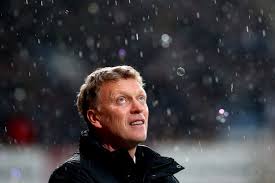 West Ham are all but writing off stories that David Moyes has accepted the manager's job at Newcastle!
Stories emerged on Twitter earlier this afternoon that the Scot was on his way to Tyneside after a tweet allegedly from an ESPN reporter said his appointment would be announced within 24 hours.
It promised that more would appear on line but not a word has been added to the original tweet on the ESPN site or anywhere else.
In fact the only story on the site concerning Newcastle has been up now for several hours and says that caretaker John Carver will remain in charge until the and of the season.
Reaction to the original tweet inside Upton Park was of such amazement that we concluded immediately that talks with Moyes must be progressing.
A top level source told us: "You never know but in all honesty we'd be absolutely amazed were that to be the case. I think it's safe to say that David would prefer us over Newcastle."