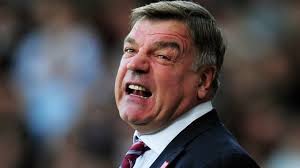 Well Sam Allardyce has well and truly put his reputation as a judge on the line!
He boldly goes where few managers dare – telling one of his players that he's not good enough, thus disagreeing with his chairman and another veteran boss – a certain H Redknapp!
I don't think Mauro Zarate will give a tuppeny toss what Allardyce may or may not think of him for this is a player who is no respecter of people whom he feels don't like or want him.
His background is littered with incidents such as these which might allow many to immediately side with and believe that Sam is correct in his judgement before wishing the boy "good riddance."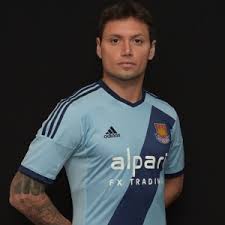 To them may I just remind them of just one name Paolo Di Canio! Another highly gifted so called 'bad boy' who became a legend!
Before going any further let me make it crystal clear that I haven't a clue whether Zarate would have been a massive success or otherwise at Upton Park but I really did want to find out and the fact is that hasn't been allowed.
The manager has decided the striker isn't good enough and denies Zarate's accusation he only chooses his favourites as demonstrated by the fact he has had more chances than one of them – Carlton Cole.
That in fact is not the case. Cole has made ten appearances and Zarate eight. Additionally we all know exactly what Cole brings to the party whereas Zarate remains a totally unknown quantity. And that Sam is the point!!!!
Quite why the manager decided to trade insults with the player is something I'll leave others to decide – all I'll say is that it was entirely unnecessary.
Now he has waved goodbye to the boy who may or may not prove him entirely wrong. At the end of the season Allardyce will be left with one of two reputations – as a "wonderful judge" or a bloke with enough egg on his face to make several omelettes.
The last 24 hours have been extremely distasteful and both Mauro and Sam share the responsibility – one should perhaps have kept quiet, the other, as manager, should have waited for the upcoming internal disciplinary hearing to do its job.
What happens should the guy score a few goals at QPR and prove himself the player some believe him to be we don't yet know, but he looks to be beyond the point of no return anyway unless the Irons have a change of manager
Were Allardyce to have answered Zarate's accusations at all he might have been better advised to say: "He's not good enough for the style I want to play!"
Instead has left himself wide open for Harry Redknapp and Mauro Zarate to prove him wrong and that is just plain silly!
The scenario both are now in is really no surprise – most would have expected such an outcome because the player is simply not an Allardyce type and you wonder why he said "yes" to the striker when the board suggested him – for that REALLY IS WHAT HAPPENS.
Controversy and upsets are never far away with a bloke as forthright as Sam Allardyce in charge but this row seems childish in the extreme.
And none of it does the club's reputation any good at all – the whole thing could and should have been handled far better.
Even worse is that it has the potential to raise again the for and against Allardyce thing, depending on the outcome of Zarate's QPR loan spell.