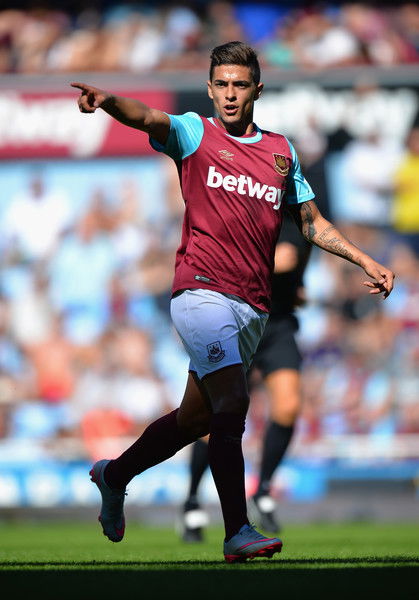 Manu Lanzine wants to top his seven goal first season with the Irons and is delighted the manager lets him play his attacking game.
Talking to the official site, Manu said: ""He expects me to score as many goals as I can because of the way the team plays. He always gives me confidence so that the goals come.
"He congratulated me after the (Palace) game. He has shown faith in me and I have faith in him. I'm very happy for the team because we needed the win."
Lanzini – like everyone else – is determined to see the team contiue its form in the London stadium saying: ""We will have to get used to playing at home and that's what we want to do. I think we are improving and let's hope this is the start of a good run."
He hopes the win last weekend has given the squad the impetus it needs adding: "I'm very happy and we needed the three points. We were coming into the game off the back of some poor results and had made a bad start to the season.
"But we managed to get the win in what was a tough game and we have to carry on in this vein."