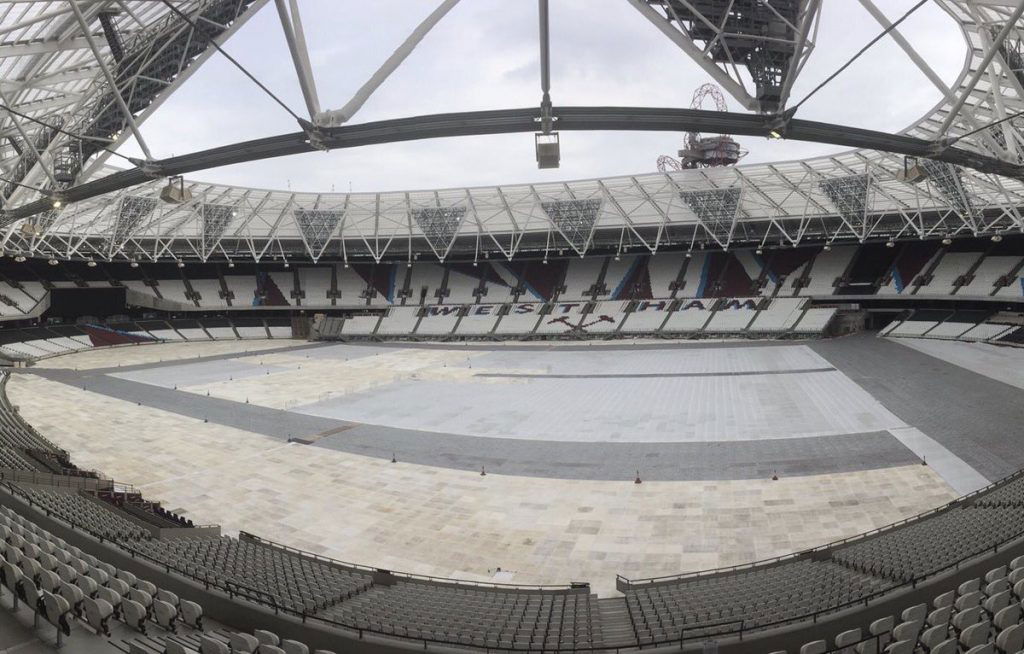 The London Stadium has been transformed into a music venue for the arrival of Depeche Mode as part of their Global Spirit Tour on Saturday.  The Global Tour is the band's 18th tour which will see them play to more than 1.5 million fans in 32 cities in 21 countries across Europe but this Saturday will be the only UK date.
The pitch is now fully covered over and protected, the lower stands have been pushed back to athletics mode and the first seven rows of the West and East stands have been removed.
Security will be at an all-time high at the Stadium this weekend after the terrorist attack at the Manchester Arena just tweleve days ago
Stadium operators have released a statement to say:
"If you are attending Depeche Mode's concert on Saturday, please be advised of additional security measures for all events at London Stadium. The safety of guests is of paramount importance to us, and an increased search regime will be in place for Saturday's concert.
We would like to advise all guests to arrive at London Stadium in good time, as there will be enhanced personal searches on entry to stadium island. Bridges onto stadium island will be open from 3pm, with the turnstiles allowing entry to the seating bowl opening at 5pm."
The @Londonstadium has a makeover ready for Depeche Mode @depechemode on Saturday pic.twitter.com/4NXjM3hqdp

— West Ham Football (@westhamfootball) June 1, 2017