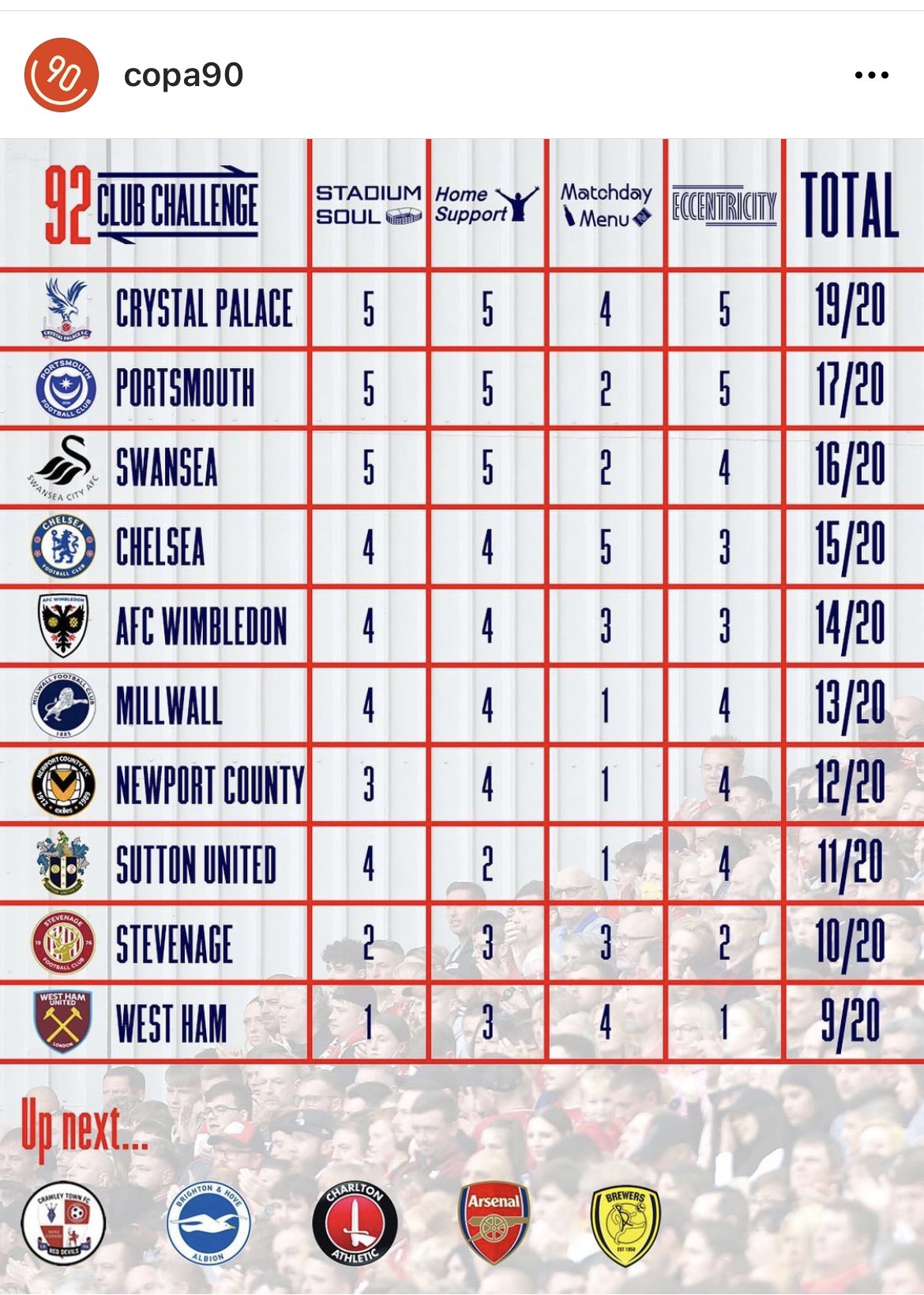 COPA 90 were not impressed with their visit to the London Stadium when Manchester United visited recently.
Episode 10 of 92 ground challenge saw the home of West Ham disappointingly only score 9 out of 20
This season COPA 90 has challenged Eugene to go to every single ground in the EFL.
With 10 grounds completed so far, West Ham and the London Stadium are last with his rather harsh review.
Eugene scored the Stadium soul as one of five,  home support got 3 out of 5 after he commented that the Bubbles song doesn't carry around the stadium.
Matchday many actually got four of five after he admitted he liked the matchday bagel.
For Eccentricity which means 'Deviation from the normal, expected, or established' he scored one of five.
You can watch Eugene's 60-second video review below:
Is his review fair or is he off the money? It will be interesting to see when the London Stadium ends up after the remaining 72 grounds are reviewed.
"People want pies and pasties not nachos and bagels" 🥯👀⁣
⁣
A ground originally built for the London 2012 Olympics⁣
⁣
Ep 10 of the #92ClubChallenge with @FotMob is a big one at the London Stadium, home of West Ham. pic.twitter.com/qRMTxGtQ4A

— COPA90 (@Copa90) October 26, 2021