Manchester United have a couple of players on offer this summer who could be ideally equipped and positioned to slip straight into the Irons squad.
We understand that boss Jose Mourinho is ready to allow Dutch midfielder Daley Blind (above right), 28, out of Old Trafford and with his ability to play at central defence and left back he could be an ideal candidate for a move to the London Stadium.
United are ready to listen to offer for both players although Jose Mourinho isn't sure whether he convince them to remain at the club.
United extended Blind's contract by a year in February in order to prevent the player leaving on a free transfer in the summer.
Blind is  essentially a midfielder for Holland but has shown his ability to slot into central defence and on the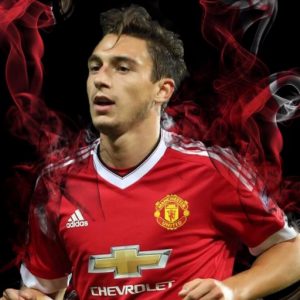 left side of the back line at United.
He now has just under 12 months left on his deal and United have an asking price of about £8 million on his head with personal terms likely to cost the Hammers around £70k should they move for him.
Meanwhile Matteo Darmian (bottom right) could become the answer to the Irons issues at right back where they need strong back up and competition for Pablo Zabaeta.
He too has 12 months left but United will want around the £14m they paid to Torino in 2014 and although Juventus are keen to take him him they are only willing to pay £7 million for the 28 year old.
The United boss says both Blind and Darmian are "part of my plans", but admits the decision may not be down to him.
He said: "When a player wants to go, if that's the case, when the right offers arrive in the club we study that because we always try to have the players happy.