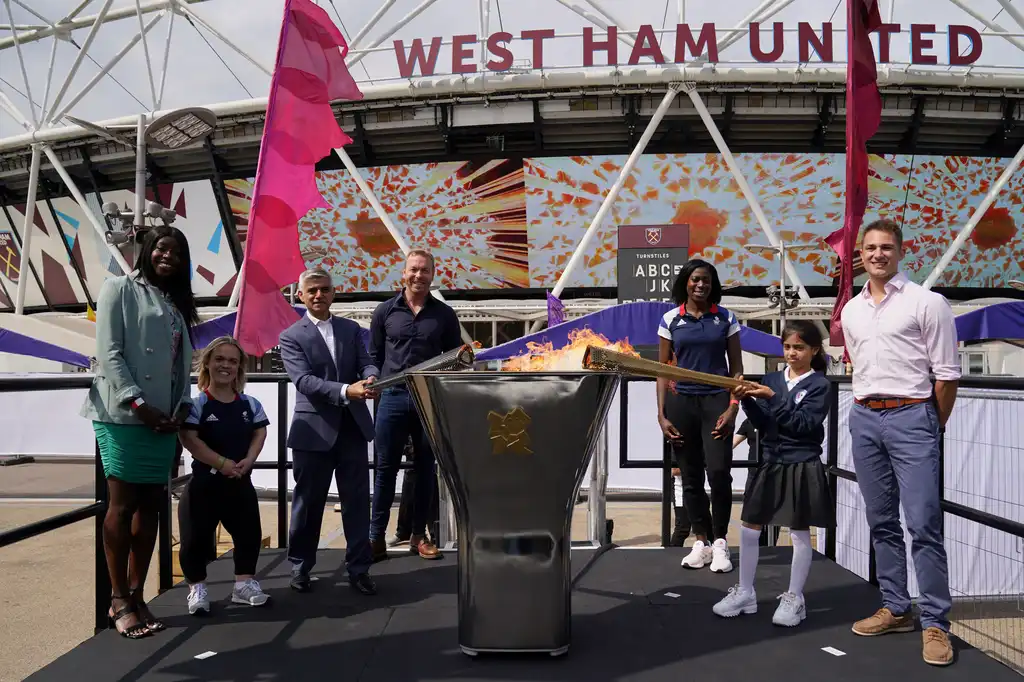 Sadiq Khan has revealed his office is "working on a plan" to bring the Olympics back to London as early as 2036.
The Mayor of London attended an event at the London Stadium in Stratford on Friday to mark the tenth anniversary of the London 2012 Olympics and celebrate the legacy of the Games.
Speaking to Sky Sports, Mr Khan revealed that discussions over a potential bid for London to host the games again were underway, though he stressed they were at "an early stage".
The earliest that London would be able to host another Olympics would be 2036, with Paris set to host the Games in 2024, Los Angeles in 2028 and Brisbane Australia the likely host of the 2032 Games.
With the Commonwealth Games being hosted in Birmingham this month it had been hoped that UK Athletics would vacate the London Stadium and receive a financial incentive to move out but those plans could now be in doubt if London decides to bid for the Olympics again.
There would surely be pressure to re-use the London Stadium which cost London taxpayers £750m to build twice in any such bid.
Whether Khan will still be in post after the 2024 Mayoral elections remains to be seen.