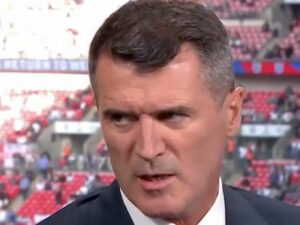 I shouldn't be writing this but I'm sick to death of former somethings having a go at present players.
Roy Keane just can't help himself and he really is old enough to know a lot better but he's made his name on abrasive outbursts so if it ain't broke don't fix it I guess as far as he's concerned.
From the moment the camera beams in on him when on punditry duty, the frown and glare is fixed firmly in place in order to ensure we expect nothing less than his "look at me I'm gonna be utterly brutal so stuff yer" approach to the job.
Last night was no different as he focused his attention of utter contempt on Declan and Liverpool's Jordan Henderson during the defeat against the Czech Republic.
I didn't watch as international football really isn't my thing but reports of his remarks left me seething.
I  have no problem with constructive criticism being directed at a 20 year but when he is brutally dismissed as Keane did last night that, in my view, is simply shameful behaviour from a so called adult and former player.
He should surely know how such stuff can affect a young player who admits he has much to learn at the start of his international career.
Discussing the performance he blurted: "Henderson and Rice – they might as well sit with us in the studio."
Yeah mate and you may need to keep your head down for a bit and grow up!