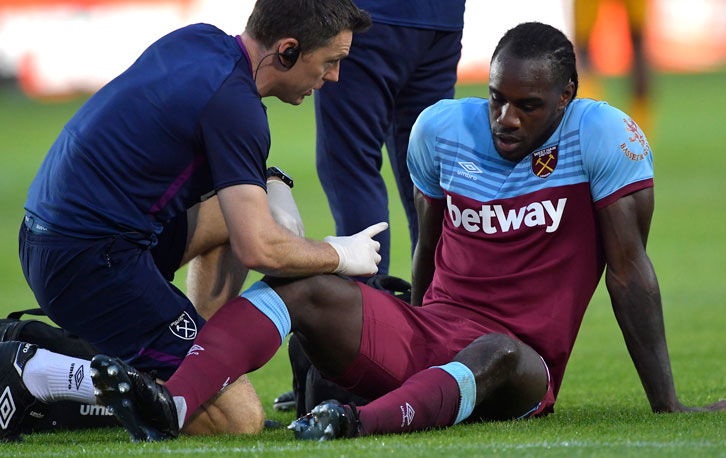 Mikey Antonio is set to miss most – if not all –  of the remainder of the season.
After the Daily Mail reported this morning that the Hammers were bracing themselves for the worst case scenario we understand that to be the case.
The 'paper reported that Antonio after a scan, the severity of the injury on his left leg was still unconfirmed but that he would miss a significant part of the Champions League push.
We have now learned that the 31 year old has a badly torn hamstring and with partial tears taking between four to eight weeks to heal, and worse  up to three months, it's really bad news for Mikey and the club
It means – almost certainly – that Jarrod Bowen will become the central striker for the rest of the present campaign.
But it remains a massive blow that two key players in Mikey and Declan should have been hit with such awful injury problems at this critical point of the season and the manager