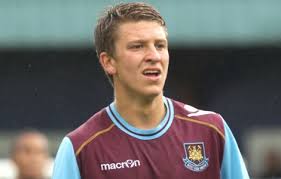 George Moncur has today left West Ham and joined Colchester United on a permanent basis.
The midfielder had been on loan from West Ham and boss Tony Humes indicated last week that he hoped the deal could be extended until the end of the season.
However, the club have this afternoon confirmed that Moncur has instead signed a permanent deal on a two and a half year deal.
He tweeted that he was "buzzin" and "very grateful to be at such a great club".