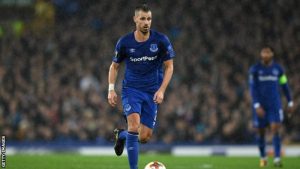 Conflicting reports on Morgan Schneiderlin have caused confusion amongst West Ham fans today as the transfer deadline closes in.
However, a club insider has set the record straight this afternoon by confirming there is absolutely no possibility of Schneiderlin joining West Ham.
One media report suggested he could join permanently for £20m, while another said that he was on the verge of agreeing a loan for the remainder of the season,  a third report another suggested  Everton have slapped a not for sale on the midfielder and told us to go away. In fact, a fourth story that we have cooled interest in the Everton player was on the money.
Our club insider "It won't happen!  We have run checks on him and he won't be coming."