By Simon Leyland
Be afraid, be very afraid….Jose Mourinho, the "not so special one" is back on the radar.
He has been pictured doing the crossed Hammers pose in a social media post
As we all know our ashen faced supremo is under intense pressure with West Ham one point off the relegation zone having won only six of their 25 games this season.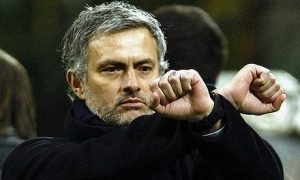 A host of managers have been linked as potential replacements for Moyes this season,
An exclusive from La Roma 24 in Italy claimed West Ham delivered a 'notable offer' to Mourinho for a sensational return to London and the Premier League.
The report claims Mourinho is 'flattered' by West Ham's interest and alleged offer of a 'rich contract'.
But as the venerable Hughie has pointed out in February this has got as much of a chance happening than a Vladamir Coufal hat trick.
Let's be honest can anyone see him and David Sullivan getting along?!