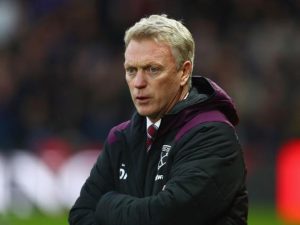 David Moyes has waded into a simmering row over the departure of Andre Ayew to his former club Swansea City.
Many fans – along with West Ham supporting Daily Mail top columnist Martin Samuel have argued that the £18 million departure was a mistake.
They argue that to sell a player to another relegation threatened outfit should never have happened and that n o other club in the bottom 10 had done the same.
Bit sSpeaking in his column in the London Evening Standard, the Scotsman stated that the player had to be sold as he made it clear he didn't want to continue playing for West Ham.
"Andre Ayew did well enough for Swansea but don't forget that he didn't want to stay," said Moyes.
"At the time we weren't that keen to lose anyone to our competitors but he made it 100 per cent clear he did not want to be at West Ham any longer."