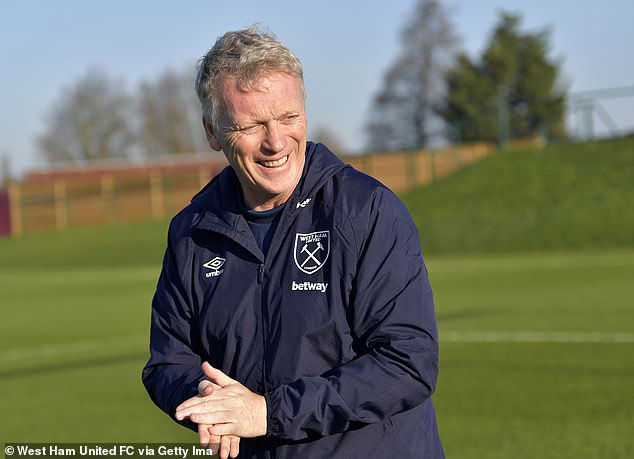 David Moyes has confirmed the piece written here last night that he has no interest in discussing a new contract at this stage.
The Hammers have no desire to let the the manager go but January would be the earliest discussions will take place between the two sides.
The manager wants to build something at the club and performance related clauses are understood to be in his deal which would automatically see him get a new deal should he achieve them.
Speaking  to reporters he said:  "I have a really good relationship with the owners at the moment. I'm trying to move the club into a way that I see it. Like anything else, I'm on the phone and I speak to them most days.
I'm not in any big rush and to be fair, we've won a couple games, we've got a draw and if we got 10 or 12 wins down the belt, and five or six draws and we've done really we l, then I think we're in a different position. But I want it to be something that's good for West Ham and it'll be good for David Moyes.
I want us to feel that we're going in the right direction. Today it feels that way but as you well know, in this game, it can change very quickly.

The big thing is to continue to keep building blocks in place and I'm hoping to use all my experience and pass on all my experience. We're not going to go from here to here in one window or two windows.
It's not going to happen at West Ham. I've love to tell the supporters that it can happen but it's probably going to be a building block every year and trying to increase it every transfer window and make it better.
But from where we were when we took over just before January to where we are now, it looks a much better team; much stronger, quicker, energetic, more likely to score goals and I think more likely to win."