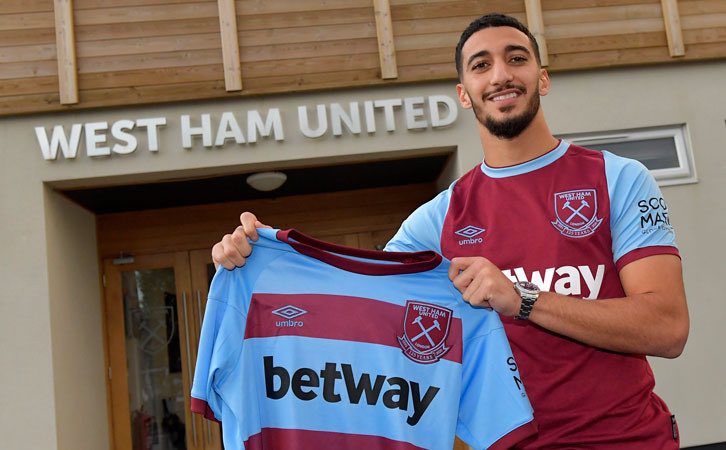 Much gets discussed and re-discussed in West Ham near soap opera transfer sagas but the switch of Said Benrahma probably beats all.
The rumours and counter rumours was relentless as the various media outlets told their tales – thankfully on this occasion we got it mostly right.
The final twist would have done credit to a decent Hollywood movie and shows that all things are possible in football where happy endings aren't always the order of the day.
West Ham boss David Moyes is understood not to have been fully sold on the player and that he finally arrived as down to a late change of heart whilst Josh King remained more than an outside bet for the gig.
That the 25-year-old Algerian playmaker had problems with blood tests was a late drama which is unchallenged and should NOT BE!
It led to a restructured deal which includes an obligation to buy as long as certain criteria are met.
We are in a position now where the likelihood is that he will be included in the squad for the Manchester City game next weekend.
King was always a realistic option in Moyes' mind and remained so but finally, he came down in favour of Benrahma given the various options he provides.
Having moved on Felipe Anderson, and with Lanzini so far out of form, it looks a decision which should be welcomed as the former Bees star provides some much-needed creativity.
Moyes may be a manager whose creed is "if you don't run you don't play" but like all teams, the sort of creativity provided by a Benrahma at his best is key to success.
We would not expect him to start every game with options such as an in form Arthur Masuaku and increasingly influential Pablo Fornals available.
However, Benrahma has the ability to help such as Seb Haller with slide rule passes and excellent crossing ability beyond his dribbling skills. These are the assets which helped to swing Moyes' decision.
Conversations between the manager and board continued to a late-stage before Moyes – came down firmly that the club should invest in the four years younger midfield playmaker.
It's a decision which gives him more options than would have been provided by King and it was worth the wait – although we could have done without the late drama.