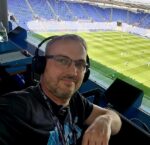 By Gonzo
Danny Ings knee injury has brought West Ham's need for attacking reinforcements to the top of David Moyes 'inbox'.
It's safe to assume that Ings was not part of the managers long-term rebuilding plan, but instead was a signing of necessity. Moyes has regularly spoken about the need to 'break things', and reinvigorate the team with young and exciting players.  The squad is one of the oldest in the Premier League and the manager has spoken openly about the need to inject some youth and vibrancy into the team.
As West Ham have fallen down the Premier League table this season, priorities have understandably changed. The Hammers have been lacking goals, so a proven goalscorer was identified to help move the club out of the relegation zone.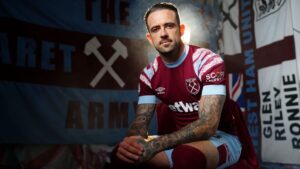 Clearly signing the Aston Villa forward was a move of short term pragmatism, a signing of instant impact rather than a gradual evolution. The Ings transfer very much has the feel of the 'Hartson & Kitson' rescue act under former boss Harry Redknapp.
Ings is now injured. It's unfortunate and untimely but it serves no purpose to dwell on it, because the club remain in the same perilous position that prompted his signing. Whether it be a loan deal or a permanent transfer the club must look to bring in another striker.
With Scamacca injured, Antonio not in scoring form and Ings now injured, we can't rely on Jarrod Bowen to fire us up the table. Ings prognosis indicates that he'll miss three Premier League games, but there's no guarantee. West Ham can ill afford to relinquish 9 points in the hope that a striker who's barely played for us will come good in the end.
The FA Cup game against Derby has given the club a week to identify and sign a new striker, who can immediately hit the ground running. There is no time to waste.