West Ham boss David Moyes insists the club need more time to build up the recruitment staff at the London Stadium.
The Hammers have recently brought Rob Newman into the club to work as the head of recruitment.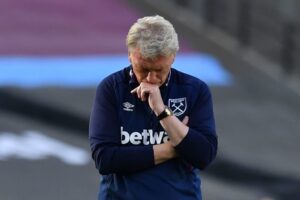 However, the Irons did not sign a player in January and Moyes has now pleaded for patience as he looks to ensure that he builds the team as he deems fit.
Indeed, he has pointed to the fact that he has previously worked with hefty recruitment teams at the likes of Everton and Manchester United.
He told reporters: "We brought in Rob Newman around November, December time. I've always had a strong and big recruitment team. We've only just started at this club to build it. I think you need to give us a little bit of time to build it up.
"We have a few people and I'd like to get more in time. I'd like (to get our) feet under the ground so we can cover more games and see more players.
There's so much more video watching, partly because of the pandemic and not getting to games. But there's also a world out there of people sitting and watching games. Live football has always been the thing to do if you're scouting."