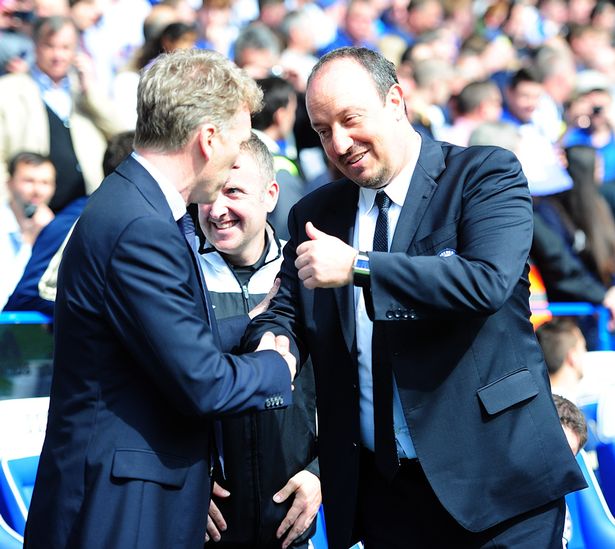 It's always easy to be wise after the event but the David Moyes passing has raised the usual West Ham post mortem which refuses to go away.
It's now well known that just a few hours after David Gold had gone public with his hopes of a" Moyes stay" the axe was reported to have fallen on the Scot.
With the search now on for a manager and the transfer window beckoning big time the urgency has been stepped right up and as I write it looks likely that either Unai Emery or Rafa Benitez are the two hopes.
The owners want the job done within days. However, nothing is certain in West Ham's ever changing world as we lok to appoint our fifth manager in eight years.
Should Moyes and his team have been allowed to leave?
It's easy in the light of recent events to say NO given that we haven't a replacement at this moment and most had had given him a thumbs down in various polls.
We now APPEAR  to be locked into a situation where it's either Rafa or Emery although it would be daft to take that or anything else for granted given because we are West Ham.
I'm relieved Paulo Fonesca appears to be out of the frame: he is unproven at PL level and although there's no harm in interviewing anybody, as the winner of only the UKRANIAN league, I found it a big surprise he found his way into Essex at all.
Emery's pedigree is outstanding and would be a coup but should his lack of English halt the deal then it seems only Rafa fits the bill.
He has been the board's No 1 for three years and regularly at the top of every fan poll on the issue.
There may of course be some hidden candidate who will rock the world should he get the gig but it's hard to see one and all of us are now surely praying that the Spaniard will make his long awaited Hammers entrance.
If he doesn't the Moyes debate looks set to drag on and on.