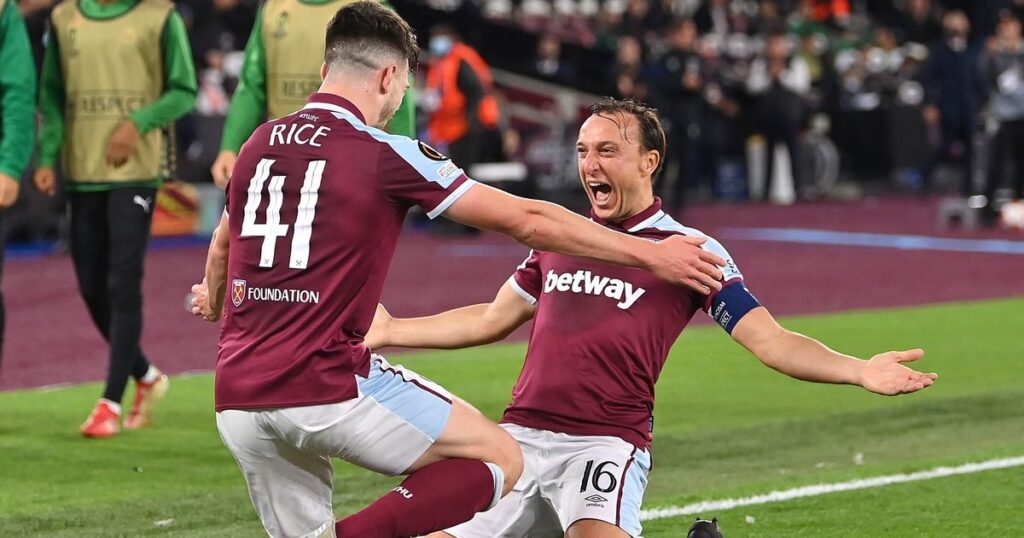 David Moyes believes what many of us have said for a very long time – Declan Rice  has a great chance of following Bobby Moore as an England captain.
Dec's reputation has been preceding him for many years and it was often declared that this young man would follow English football and West Ham's greatest icon as skipper of the national team.
Many believed it was placing too much pressure on young shoulders but the he simply shrugged it aside to become one of the finest players on the planet at the age of 23.
His leadership qualities were on full display as he took charge of the game against Kidderminster with a goal right out of the top drawer.
One man changed that game and Declan was that man so it comes as no surprise to hear the West Ham boss tipping him for the highest honour in English international football.
Giving his view the boss said: "As an individual, he's a really improving young man who's gaining a lot of experience and is getting better.
'He learns an awful lot from Mark Noble, and I have said many times he should look at Harry Kane and Harry Maguire and all the senior players he is involved with in England and take as much from them as he can.
'Because in the future there is no doubt he has a great chance of going on to be an England captain."