By Hughie Southon
David Moyes is being reduced to explaining the same problem game after game and to call it tedious devalues the word.
Once again he explained after yet another defeat that our problem is scoring goals – REALLY! But that was inevitably followed by his thought that we actually deserved something from today's game. REALLY.
The reality of course was that once again we were not good enough, didn't create enough chances, started slowly and allowed Wolves to dictate without ever getting truly stuck in.
He also claimed we played much better in the second half than the first – another old chestnut which has been the situation since pre-season.
He and his team appear to forget this is a 90 minute game and such a scenario week in and week out is totally unacceptable. Oh and by the way Moyes it's your job to sort such things
And we have also heard two or three weeks back from his coach Warburton that the squad has been working hard on attacking movement. You could have fooled us.
Here's what the Scot had to say today – it will be very familiar:
"I think we could have taken more out of the game.
We probably should have but ultimately we are not clinical enough in the final third. We did a decent job and we played much better in the second half than we had in the first half.
But overall, I could not fault the players for their effort, we might fault them for the real quality we needed to get the goal.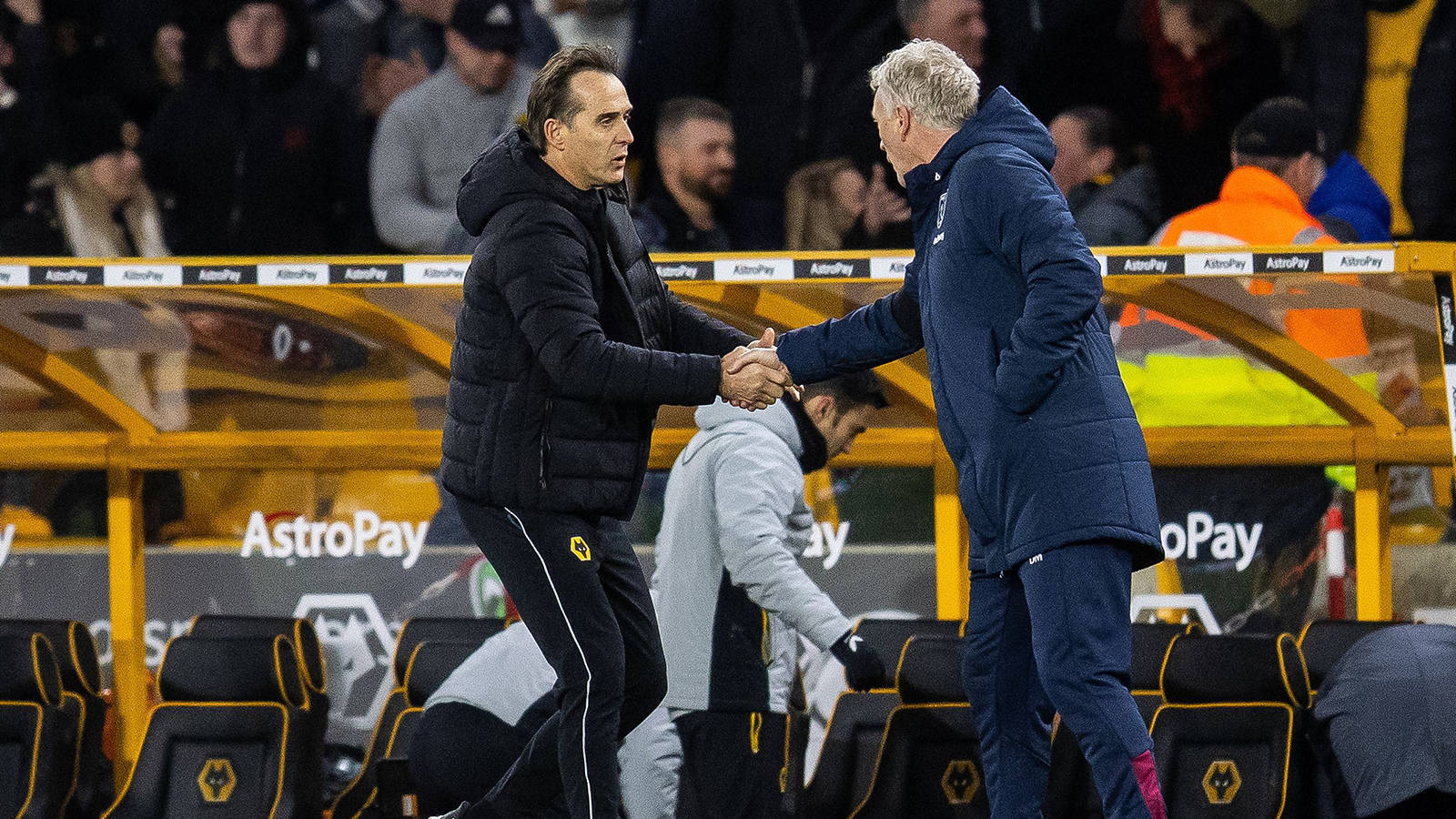 We should have done better on the counter-attack [for Wolves' goal] as we were the ones with the corner. 
And then they scored on the break, which is not good enough from our point of view.
Even that took a deflection off Aaron Cresswell and goes into Podence's path to finish. Those small bits that you need to break for you, did not go for us today. And then, we had opportunities, we had chances with some headers, with crosses coming to the box but we never made them count.
It's what we have been saying a lot this season, I don't think we have been playing terribly badly.
But we have not been able to turn our good play [into goals]. We have not been able [to finish our chances].
The players from our point of view have been great. But because of the standards we have set, the expectations we have set, it does not feel good.
We need the supporters to stick with us.
I know they have been used to a lot better over the last years. If ever we need them it is now. We need all the supporters to stand up and be counted and help us now."
Actually it's Moyes who needs to stand up and be counted…..OUT!
Resign please!