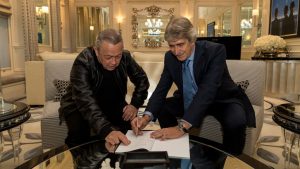 Claret and Hugh have learnt that the majority of Pellegrini's transfer targets are not in the public domain and most have not been linked in reports by the media.  Many of targets previously linked under David Moyes are now out of the window with the notable exception of Ryan Fredericks.
The club and Pellegrini are keen to keep the names of new targets under wraps to avoid alerting other clubs although inevitably some will leak through agents, intermediaries and parent clubs.
Former West Ham manager David Moyes accused the club of having a leak culture but with the appointment of Manuel Pellegrini, the club wants to double their efforts that no leaks of possible targets originate from West Ham club staff.
Some new transfer names have emerged such as Marlon Santos from Barcelona but the club has refused to comment on specific transfer dealings although in that particular case all the leaks appear to be coming out of Spain.