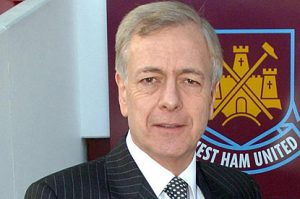 The mystery of what happened to the remaining West Ham John Lyall gates has finally been resolved. The three remaining gates which were put up for auction last year through Hilco with a live auction and webcast at the Boleyn Ground in June was purchased by former West Ham chairman Terry Brown.
Three of the famous gates were relocated to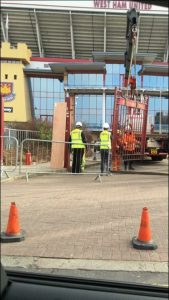 the new club shop outside the London Stadium but the club claimed there was no room for the remaining three gates.
Bids were invited for the pair of John Lyall gates started at £5,000 with the additional gate accepting bids starting at £2,500. We have been told  by the auction house that the gates failed to make their reserve prices but a private bid by Brown was accepted by the club which was in excess of the reserve price in the action.
The former holiday park owner, Terry Brown joined the West Ham board in November 1990 and was then elected chairman from May 1992 by the Cearns family after their trouble with the infamous bond scheme which was launched in 1991.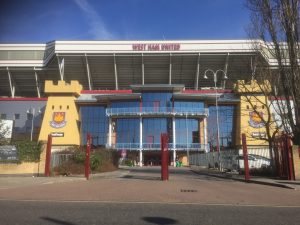 Brown purchased thirty per cent of West Ham shares in 1992 from David Sullivan and the Gold Brothers for around £2.75m. The two David's had bought the shares from Jack Petchey a year earlier but decided to sell as it was clear that a takeover at that point was unwelcome.
Brown later commenced legal action against three West Ham supporters who formed a pressure group called Whistle in 2004 who accused him of financial mismanagement. Two of them made public apologies later in 2004.
Brown made over £33m from the sale of his 7 million plus shares in West Ham to the Icelandic consortium in 2006 after 15 years in charge as chairman which included the fated Bond scheme. In his final full season as chairman he received over £1m comprising his salary, bonus, benefits in kind and pension payments.
The former West Ham chairman later launched a legal battle for damages of more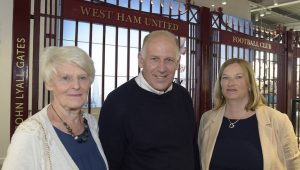 than £5 million in 2008 claiming he was sacked without notice and sought damages for the loss of his £492,000 yearly salary and chauffeur. He also sought recompense for  his loss of pension contributions, as well as the use of eight seats in the directors' box and car parking for the rest of his life. West Ham later settled out of court with Brown and he is instated as honorary life president.
In August 2010, it was announced that Brown had acquired a small amount of shares (3.8%) from West Ham United's holding company in conjunction with John Harris CBE and his son Daniel. Combined, their initial investment was £4,000,000.