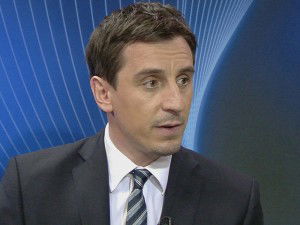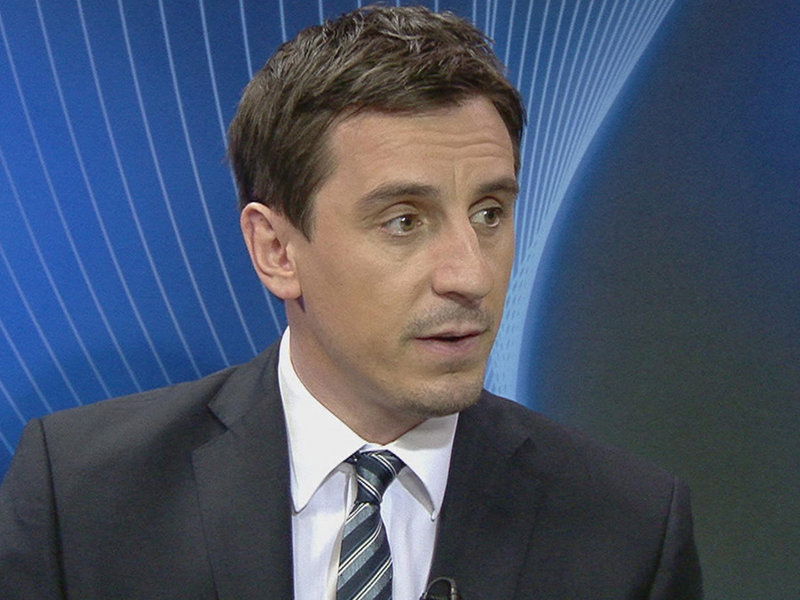 Gary Neville appears to have very mixed views on Declan Rice after  a summer when Manchester United made significant advances for the player.
It may or may not be well known that United were in touch with Mario Husillos on various occasions and serious attempts were made on our resolve in holding on to him.
They were dismissed out of hand, and that remains the case, but more significantly the player himself has made it crystal clear that he has no interest in playing for any other club than West Ham United tight now.
Neville – somewhat arrogantly possibly – continues to discuss whether he would be a good buy for United despite the question clearly not arising.
Ok, I understand he has to say something about him – given that he was a pundit on a game on Monday in a game in which Declan was involved and being fair he clearly rates him highly.
But after criticising his international decision and now claiming that Scott McTominay is doing his job  as well as Rice does his maybe a bit of a stretch.
Speaking on Monday Night Football, Neville was asked if he would buy Rice at United and said: "I don't know. I mean, you talk about £80m, £90m to get him out of West Ham.
"We've seen a bid for Wilfried Zaha from Everton for £70m odd [which was rejected]. To get players out of the likes of West Ham now, Crystal Palace , it's not going to be easy, so it's going to cost a fortune.
"Would I say yes now at £80m or £90m? I'm not feeling that personally at this moment in time. But am I seeing a really good player who could potentially develop into something fantastic for the next 10 years? Yes, I really do think that.