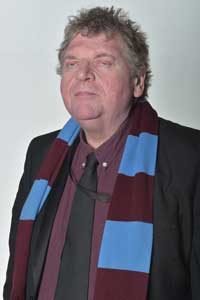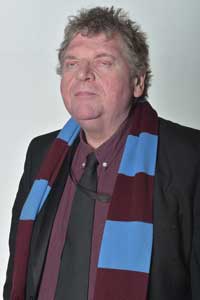 Blind Hammer looks at the inconsistent implementation of VAR.
Whatever you think about VAR, it's introduction is justified by the ambition to prevent unfair game changing mistakes. Vast amounts of money are now predicated on referees getting decisions right and VAR is the second line of defence to ensure fairness.
There is no doubt that having a player sent off is game changing and VAR rightly is used for checking the appropriateness of any so called "straight red card offences".
Indeed in the Villa game Mike Dean utilised VAR to consider an extraordinary incident between Anwar El Ghazi and Tyrone Mings When El Ghazi pushed his forehead into that of his teammate. He used VAR review to decide it was not a serious head butt worthy of a Red Card.
What is baffling then is that this type of red card decision is apparently seen as more game changing than another .
Arthur Masuaku's second half dismissal was not subjected to any VAR review, because his Red card was the result of two yellow cards.
Masuaku's dismissal was certainly harsh and, in many quarters , considered unjustified. Manuel Pellegrini complained that the decision was "The typical second yellow card when you play away". It should certainly have, at the very least, been subjected to review.
The argument is that introducing VAR for Yellow Cards would introduce even more delay . For complete consistency you would need to review each Yellow Card leading to a Red Card dismissal.
However this ignores the whole point of VAR which  was introduced to eliminate clear and obvious game changing errors.
Therefore any decision leading to a Red Card should be subjected to VAR Review, no matter if this is because of a second Yellow Card . The important point is the game changing nature of the decision/mistake, not the colour of the card.
It is completely illogical and absurd to say, as the system currently does, that one kind of Red Card dismissal is more game changing than another.
It is also illogical that if Masuaku's' card had been the result of a alleged "straight Red Card" offence he could appeal to have his suspension overturned . Because his Red Card was the result of 2 yellow cards he does not have this recourse .
The current inconsistent implementation of FA and VAR rules continue to reinforce Referee error rather than redress their failings. It is time for a more logical and consistent approach.
COYI