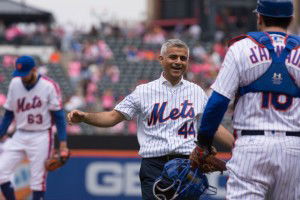 The New York Yankees are being lined up to play Major League Baseball matches at the London Stadium in 2019 reports in the US claim this week.
Major League Baseball is determined to take regular-season matches to England in the coming years and has identified the London Stadium as the ideal venue.
MLB plans to play two matches in 2019, most likely in June, which would both involve the same two teams. It is understood that the league envisages playing one match on Friday, and the other on Saturday, to maximise interest in the games.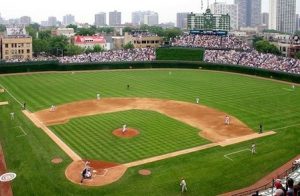 Major League Baseball is determined for either the New York Yankees or the Boston Red Sox – to take part in the matches. The Boston Red Sox and New York Mets played an exhibition series at the Oval in 1993, but there have never been Major League matches played in the country.
One complication in the summer of 2019 is that the London Stadium is likely to host two games in the Cricket World Cup – Australia-England and India-Pakistan – limiting its availability.
In a sign of MLB's intentions, the labour agreement struck with the Major League Baseball Players' Association last December announced that the season would expand by four days from 2018, making it easier to incorporate matches overseas. The agreement explicitly mentioned the possibility of hosting games in London and abroad "in order to grow the game".
The London Stadium has been designed to accommodate Baseball by removing the first seven rows of seats in the lower tiers after pushing back the stands.