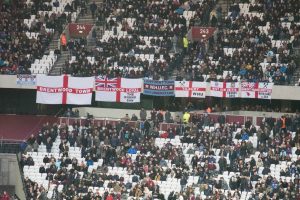 The chair of Newham's London Stadium Safety Advisory Group (SAG) and the Met Police say they are generally supportive of West Ham's ambition to increase capacity to 60,000 next season.
However, they say they have yet to receive a formal application for an increase from operators London Stadium 185.
Shelia Roberts who chairs the safety group said in the SAG minutes earlier this year "The London Borough of Newham have not received an application from London Stadium 185. Once an application has been submitted, there will be a formal consultation period that involves the Sports Ground Safety Agency (SGSA), Met Police and Newham Council's building control department.  
That decision will then be bought to the Stadium SAG for comments and the licensing authority will make a decision. Certain physical calculations and checks need to be made. i.e Resubmitting S Factor and P factor calculation, full seating audit, seat distance from the pitch and toilet provision needs to be reviewed."
Within the same official minutes:  "Met Police confirmed on the review of the last two games they do not have any major objections to the increase. Met Police would like to reduce numbers of police inside and outside the stadium"
"Newham council reminded West Ham that licensing would be generally supportive of the application and an Email has been sent to Linda Lennon (CEO of  London Stadium 185) with the outstanding areas of concern which needs to be worked through and addressed as part of application process"
"Westfield raised their concerns about the tube station not being able to handle the extra capacity"