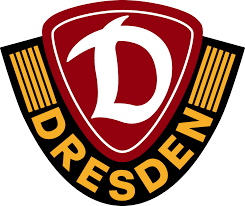 The Premier League and its chairmen received yet another warning last night that restarting the Premier League programme will become a nightmare of epic proportions.
Encouraged by the expected return of the Bundesliga, it now turns out that two players from Dynamo Dresden were have tested positive and their entire first-team squad now under lockdown.
What with the controversial neutral grounds issue disfiguring the PL's plans and the health conditions incredibly uncertain this should surely act as a warning against continuing down this reckless path.
The game in this country will no doubt also now see the players wracked with further doubts about whether they want to make a return to behind closed doors football with the figures in this country still nowhere near zero.
The German Leagues are aiming to become the first major European league to resume following widespread suspensions due to the global health crisis.
But Dresden – who are currently bottom of the second division – will now almost certainly have to postpone their first game back after two positive  tests.
And it demonstrates that sadly the same problem can easily hit any other club here or abroad as hopes continue to grow and then dampen considerably against a restart being possible.
Dresden explained in a statement published on the club's official website."On Friday, May 8, 2020, the third test series for 'Covid-19' of all second division squads, including the coaching and supervisory staff of SG Dynamo Dresden, took place as scheduled. After evaluating all laboratory samples, it was clear on Saturday that there were two new corona cases at SGD," 
"The affected players have been medically normal in the past few days and are currently still symptom-free."
Meanwhile league chairman have to decide via a vote whether to give Operation Restart the go ahead at a meeting tomorrow but the news from Germany will cause even more worried brows .