Blind Hammer David Griffiths on how the disabled show total commitment to their beloved Hammers unlike some of our players!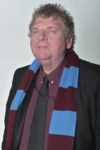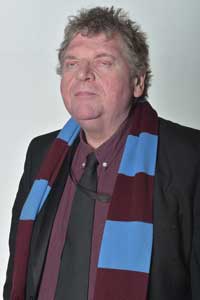 At last Pellegrini has gone. Above all Pellegrini had to go because his team were no longer fighting. Ironically this is in stark contrast to their disabled supporters who fight every game to attend.
Pellegrini was tactically inept but this should not disguise a disgraceful deeper truth. the His players were cossetted and did not work hard enough. In the 16 games prior to the Southampton game West Ham were, according to Opta statistics, outrun by their opponents 14 times.
The stark unpalatable truth is that In only two games this season have West Ham run more than their opponents .
Exactly a year ago my brother, fighting cancer, in the last months of his life, nil by mouth, having to take both fluids and food through a peg in his stomach, fought his way through journey over 200 miles to see his beloved Irons.
Today on the Accessibility Bus I was privileged to sit alongside a supporter who attended his first game in 1948. He is therefore in his 71st season of supporting West Ham. Despite his increasing disability he is still fighting to see his team play .
After the game I was also privileged to meet fellow Claret and Hugh readers Joe and Alison Riley, also on the Accessibility Bus. Joe has Motor Neurone disease and now has to use a wheelchair. Yet Joe is still proud to maintain an astonishing record of supporting West Ham.
Joe fights his impairment every day and can barely fight his way out of bed on some occasions. Yet Joe and Alison provide an amazing example of commitment to the West Ham cause. Joe has maintained an extraordinary record of missing only two home games in 40 years.
Joe and Alison live in Wickford. Today they faced the prospect of a nightmare journey because of train line closures due to engineering works. To manage all this with draining energy levels they decided to hire an expensive taxi for a substantial part of their journey to and from West Ham.
The energy and commitment of these supporters who fight through thick and think to support their club is in stark contrast to the lack lustre commitment of the current squad. .
The first task of any new manager will be to increase pride so that the team at least manage to show the same commitment as their supporters. Then perhaps we will have a team which deserve our support.
COYI