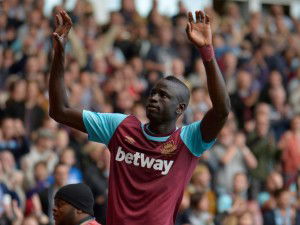 The media can spin it whichever way they want but Cheik Kouyate has said absolutely nothing that should have any of us panicking over his future.
Alarm bells started ringing among Irons fans, fuelled by some pretty ordinary quotes from the midfielder, earlier this week when he spoke of his unhappiness at playing in the right back role.
Effectively thy amounted to this; that given the problems with injuries he was used in a role which he can't really handle and that the manager – having said he would be there for just one game – continued to play him there for another two.
At this stage he told the manager he couldn't continue adding, when asked about his future, that he didn't know for now as he was on holiday and not really considering it.
He added that these were not things to discuss publicly but that the important issue was the resumption of pre-season,  that he would be at West Ham, and the rest was out of his control."
I can see very little here to become troubled about particularly give Kouyate is contracted to West Ham until 2021 to me read as little more than an an honest appraisal of his season.
That he should go into details about the right back role and his conversations with the manager about it was  interesting but hardly threatening.
And the comments at the end about his future being out of his control no more than most players say when asked. It usually crops up whenever the summer season comes along or players are on international duty.
Storms and teacups are the two words that come to mind.
COYI