By Simon Leyland
ExWHUemployee  has been talking about Mark Noble going to the recent Monaco-PSG game.
Some may have had believed this was an initial scouting mission for the new Sporting director but in fact it wasn't as exciting as that!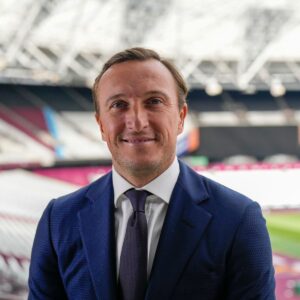 Ex explained that Nobes knows Monaco sporting director Paul Mitchell there and  that he was invited as a result of [the relationship between] him and the Monaco hierarchy.
"That was to get to know the role of sporting director, but also as a way of establishing strong links between us and Monaco.
With the potential signing of Axel Disasi – a French centre-back that we were looking at previously – and he could be one that we'd look to sign."
The 24 year old Disasi has been playing very well this season and was part of the French World Cup winning squad. What with the seemingly endless list of injuries to our back line, he could be the answer to a maidens prayer (ask your Gran).
It is good to see Nobes taking a more proactive role as Sporting Director although it should not come as a surprise, as the man has claret and blue running through his veins. I will not be at all surprised to hear that Nobes will be taking on more and more responsibility as our ashen faced Supremo continues to dither.