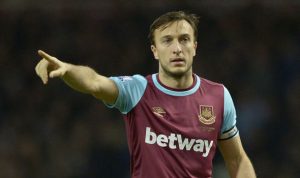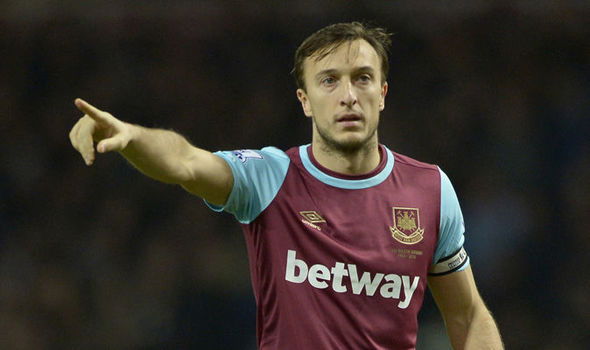 West Ham Captain has clarified his absence this weekend by admitting he had been playing with an injury in recent games but he seems to indict he will be there at the London Stadium to support team to hopefully celebrate a win despite being given a week off.
He also clarifies comments he made in an interview where he appeared to criticize some West Ham fans who don't understand football. He goes on to say there is a small minority on social media who just want to criticise the players and the manager out at the first opportunity.
Mark Noble wrote on WHUFC.com  "Hello everyone.
Unfortunately, I've been playing with an injury that means I won't be available to play in Saturday's Premier League fixture with Leicester City, but I'll be supporting the lads and I hope we're all going to be celebrating an important win come five o'clock.
I want to clarify some comments I made in an interview I gave at the start of the week, as I feel they didn't come across as I wanted them to. I was asked about the criticism that has been levelled at me and the team this season, and I just want to make it clear that I wasn't digging out West Ham United fans in general, because I can assure you if I wasn't playing I'd be sitting with them.
I was born a West Ham supporter, I bought tickets when I was a kid, I started in the Academy when I was eleven, I went to all the home games, I was lucky enough to get into the first team and then live my dream by captaining my Club. As captain and a lifelong fan, I am the first to admit that we have not reached the same standards that we did so often last season.
There have been reasons for that, but we need to start looking forward positively to the future, rather than dwell on the issues which have made things more difficult for us. When it comes to the criticism, I want to say we have an incredible fan base, at matches home and away, week-in, week-out – proper people who love their Club – but there is a small minority who just want to criticise the players and the manager out at the first opportunity.
We are going to lose games. Players will have bad games. That's for sure. But that doesn't mean we are not giving 100 per cent for the Club.
Mark Noble Captain"