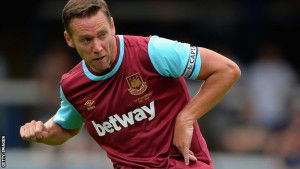 Former West Ham skipper Kevin Nolan has backed Slaven Bilic.
Speaking on Talksport Weekend Sportsbar Nolan said: "Listen, Slav is a great fella and he is the man to get them out of it. There's no one else.
"I speak to the lads quite regularly and they're disappointed by what's going on at the minute, but he's had a lot to deal with as a manager.
"Changing stadium and training ground – that does affect you, it changes things. The stadium move has had a massive influence this season.
"The West Ham board are not ones to hire and fire, they do back their managers and I'm hopeful and quite positive that the two David's will stick behind Slaven.
"I'm sure he'll get them out of it and next year we'll see a different animal in West Ham."