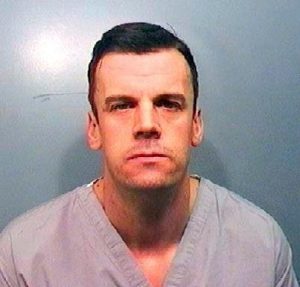 West Ham fan Nigel Williams admitted manslaughter today in court after hitting his friend and fellow West Ham fan Mark Munday in a Bedford pub. The father of three died from a bleed to the brain and Williams has been jailed for five years.
Williams and Munday had been friends and season ticket holders for 14 years and regularly travelled to see West Ham play.
In a drunken row outside an East London pub, following the club's 5-1 defeat to Arsenal, friends of the pair had to keep them apart after they grappled in the street. Luton Crown Court heard today how Williams went into a bar, where he knew Mr Munday was having a last pint and punched him once so hard that it sent him reeling.
Munday, a 48 year old father of three grown-up sons, fell into a table and, when he tried to stand up, fell backwards into a fruit machine. Customers and staff in The Grafton Hotel in Midland Road, Bedford, rushed to his aid and an ambulance was called.
The aircraft engineer was rushed to Bedford Hospital where, just hours later, he died from a subarachnoid haemorrhage – a bleed on the brain. The court was told today by prosecutor Tim Probert-Wood that witnesses in the bar said the punch was thrown with real brute force.
Today he appeared at court via a video link from Norwich Prison, where he has been remanded in custody since his arrest on December 4 last year. He pleaded guilty to a charge of manslaughter, which was accepted by the prosecution.