Angelo Ogbonna has dedicated the 1-0 win over Brentford in the Emirates FA Cup third round to the Club's late Joint-Chairman David Gold.
DG passed away last Wednesday having taken over as co chairman with his long time business partner David Sullivan in 2010.
The Hammers have been unbeaten since then with a draw against Leeds and yesterday evening's win over the Bees – something which will surely have had the last co chairman smiling,
And after the win via Said Benrahma's strike Oggy said: "I think this victory was for him.His passing] is very sad. I will pass my condolences to his family.
"He was very welcoming when I came to the Club [from Juventus in 2015]. He always came to the training ground, and in the early days he even came in his helicopter, which was fun! He showed us that he really cared. Of course, we miss him."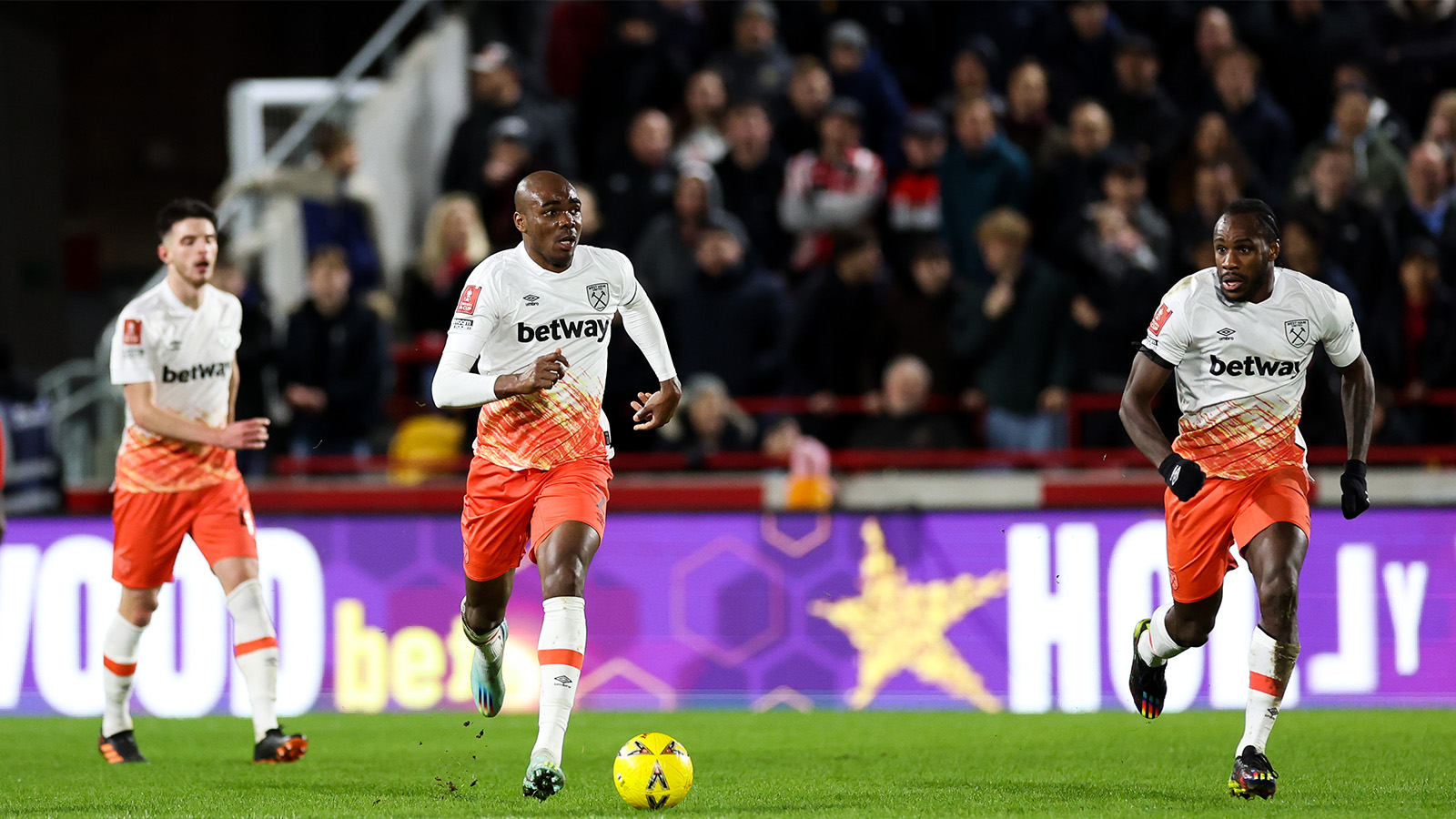 Oggy was very impressive alongside Nayef Aguerd and Craig Dawson, the Italy centre-back led a defence that frustrated Thomas Frank's outfit in west London.
"The finish was amazing from Saïd," enthused Ogbonna. "The goal was beautiful. For the fans, it was not the nicest game [to watch]. But at least we showed that West Ham [are back to what we do]."
And that will be the aim then. For Ogbonna and company, a crucial victory not only sent the Hammers into the next round of the FA Cup but ended a winless run of six games in all competitions.
The task now is to move forward.