By Simon Leyland
Not too long ago  Aaron Cresswell was one of the most trusted on-field lieutenants for David Moyes.
But it has been plain to see that Old Father Time has finally caught up with him and dis physical capabilities have fallen off the face of a cliff this season though, and his limitations are obvious for everyone to see.
It is no wonder that when his name appears on the team sheet , the opposition know who to target .
He joined the Hammers from Ipswich Town  in the summer of 2014 and he has proved to be a fine servant for West Ham playing in over 270 games and scoring 10 goals.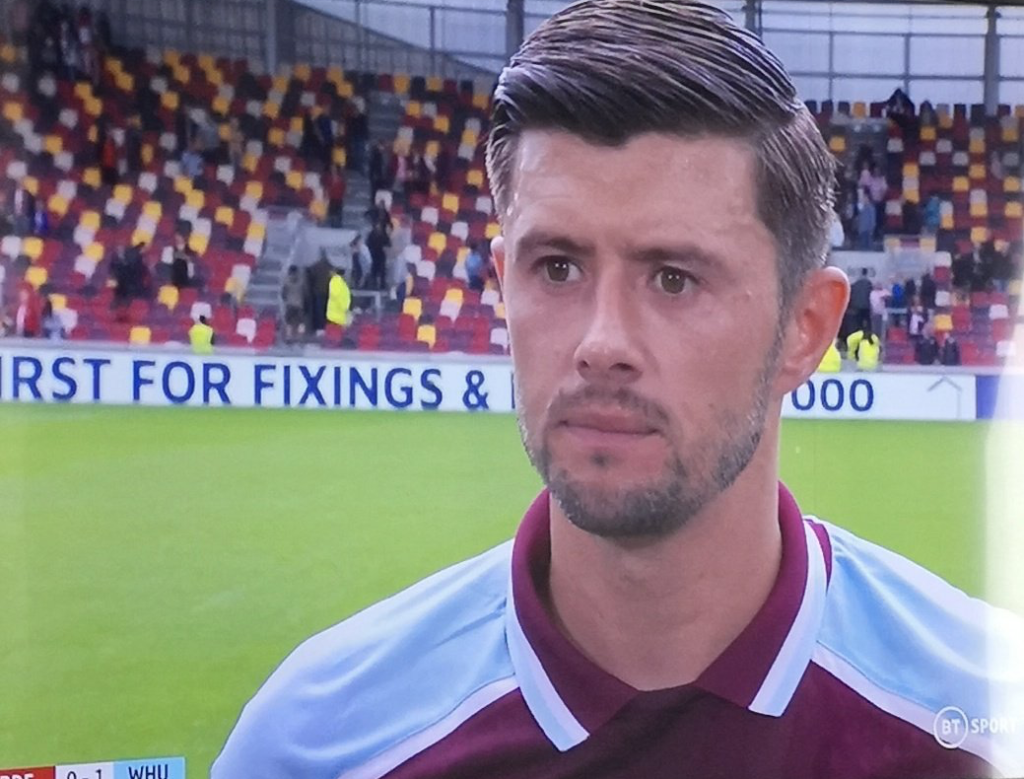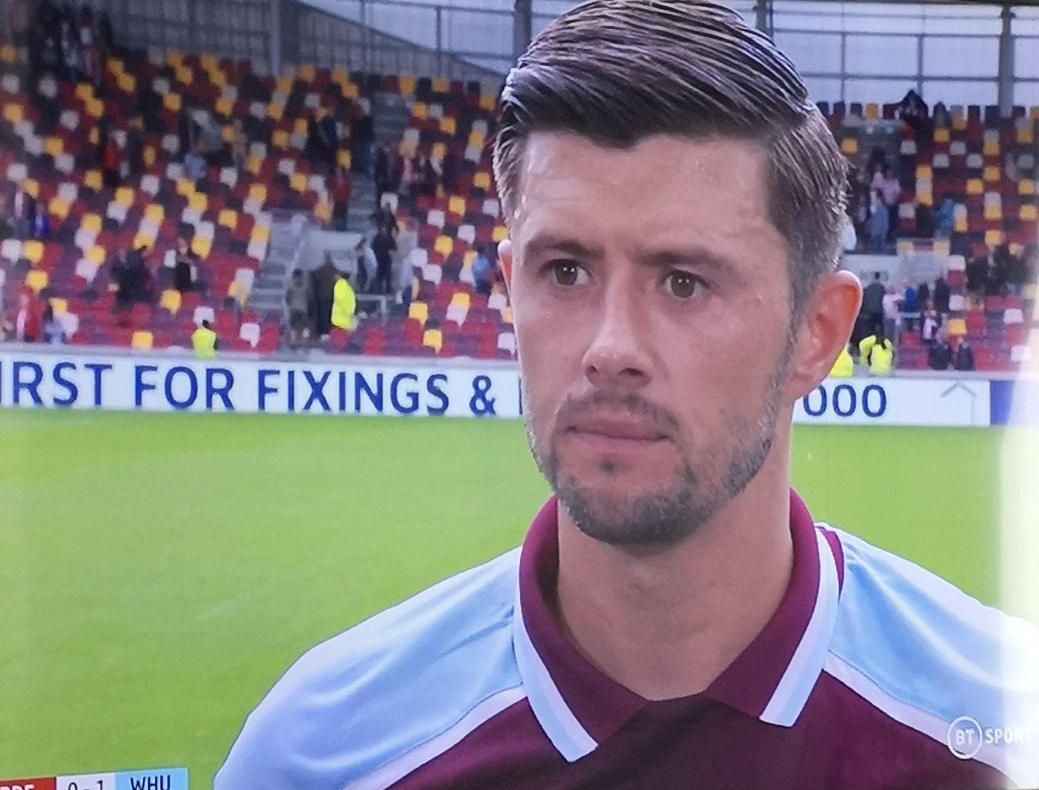 Things started going wrong midway through last season though. The left-back has now become a liability to the team.
In fact, without being too unkind he has been for a couple of seasons now.
His performances against Lyon and Eintracht Frankfurt in the Europa League last season were horror show material, and as harsh as it may sound, he cost us the match in the semi-final.
The club has recently activated a one year extension option on the 33 year old £55k per week deal. There is a school of thought that says he should have been released last season. The problem for Cresswell is that there is no way back into the team for him now.
Not only is the 33-year-old well past his best, but now Moyes has an upgrade on the Liverpool-born left-back in the form of the swift footed and silky skilled Emerson, and the precocious 17 year old Ollie Scarles who is coming through the ranks.
Also Ben Johnson can play in the left-back position as well, so there we have it- Poor old Aaron is actually now our fourth choice left-back.
If there are any takers for his signature in the summer, we shouldn't think twice about letting him go. Aaron Cresswell has proven to be a very good and popular signing over the years, but surely his time as a top level footballer is now over.