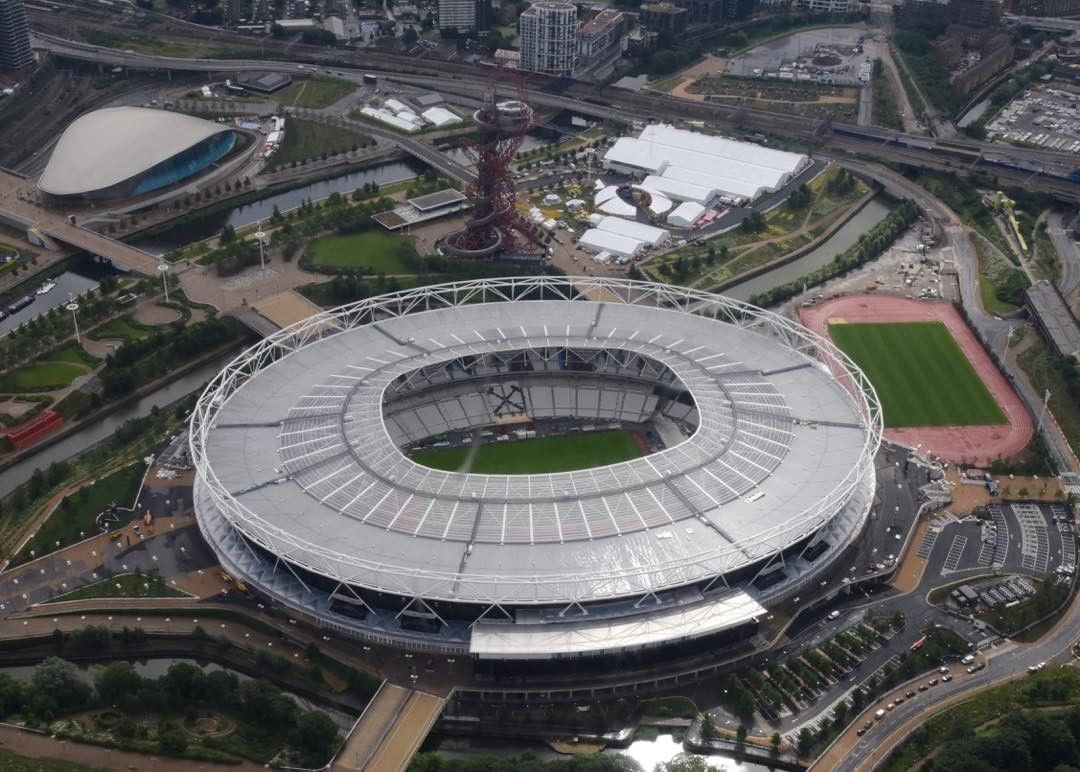 Stadium Operator, London Stadium 185 are in the process of testing the updated retractable seating over the newly installed running track at the former Olympic Stadium recently renamed the London Stadium.
This is the final dress rehearsal for the moving of the seating  from athletics mode to football and back again before the stadium is set for the Great Newham run then Sainsbury's Anniversary Games in July.
At the moment it takes up to 11 days to move from Athletics mode to football mode with a lot of manual effort and labour costs involved. The french stadium operator has invited external contractors and experts to improve and hopefullt partially automate the process to bring the time down to as short as five days eventually.
Stadium owners E20 LLP have invested in a new Mondo running track and new Desso grassmaster pitch to complete their stadium transformation works. Modifications have been made to the lower bowl seating and the corporate lounges and West Ham office space fit outs have been completed. The WestHamIfication of the stadium is also nearing it's final stage.
The picture above shows an aerial shot of the retractable seating bought forward close to the newly completed pitch.