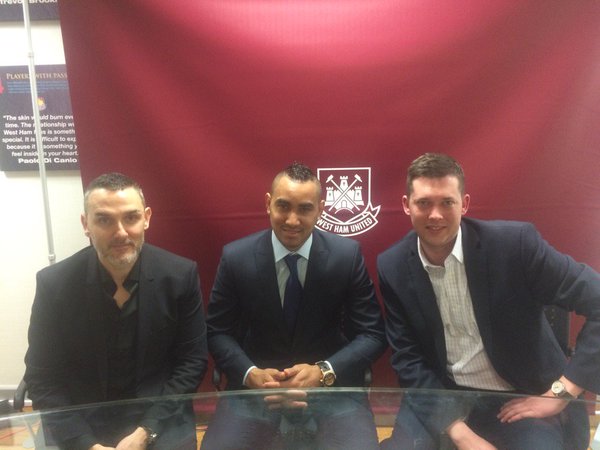 Dimi Payet's agent, Mark McKay has told Sky Sports News today that Dimitri Payet is 'happy at West Ham' adding it would take "ridiculous money" to sign the West Ham midfielder in this summer transfer window.
Chelsea, Manchester City, Barcelona, Real Madrid and Paris Saint-Germain have all been linked with interest or bids for the 29-year-old, with figures quoted as high as £60m.
"As far as I am concerned, he's been happy at West Ham and it's down to West Ham that he's in the position that he is in," McKay told Sky Sports News.
 "He's doing great now for France and to get him now, you've got to be talking ridiculous money. But football is football, so you never know."
He added: "When he first came last year, we hoped for the best with him. We knew that he was a really good player, but I don't think anyone could really expect what he has gone on to do in the Premier League so far. The game against Romania the other night was a joy to watch."