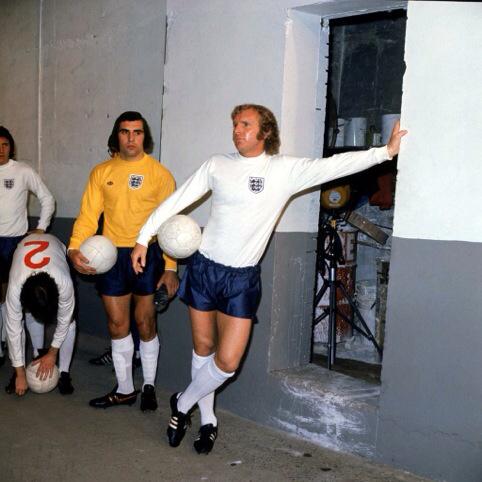 Bobby Moore was the master of 'cool.'
Never a hair out of place…brilliantly turned out off the pitch and never  anything approaching a rash or panicky tackle on it.
This picture tells you everything you need to know about the great man.
The classic pose demonstrates better than a million words what Bob was all about – the man didn't do or understand nerves.
Here – as he waits to lead out his England team – Mooro is so laid back he's almost horizontal!
What a man…what a player…the absolute King of Cool.