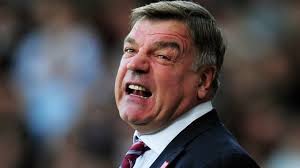 Maybe I'm being a bit over sensitive but I fear we are seeing the old Sam Allardyce emerging ahead of the Queens Park Rangers game tomorrow.
During interviews with the media the R word crept in – something which at this stage of proceedings we simply don't want to hear.
On top of that we also had him referring to the match almost being a six pointer suggesting that after a mere half a dozen games the pressure is on! Err, its NOT!
Realism is all well and good but after last season can we please be allowed to live with our dreams please Sam?
It really would be good if he could look up first rather than visualise and voice the 'worst' possible scenario.Mentioning relegation after half a dozen games just shouldn't be part of any scenario.
Part of the problem he had with the owners last season was that he regularly made survival sound like an achievement.
It wasn't and in a year when he has had loads of players thrown into the mix, to be talking about six pointers and avoiding relegation at such an early stage shouldn't be on.
His  words were that Harry Redknapp and QPR will be looking to avoid it – "like us and seeing then if we can make the top ten."
Quite simply the whole relegation thing  could and should have been avoided: 'Let's see if we can make the top ten ' would have been quite enough."
When will we become a club where the manager talks first about how high we are going to finish rather than reminding us we have to making sure we aren't relegated!!
That's a given and I think I speak for most when saying: "We just don't want to hear it."