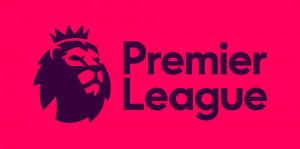 The Premier League is reported to be putting an emergency plan together which will ensure this season ends and the new season starts on time.
The six week timetable for the remaining games to be played is ambitious but the PL see a financial catastrophe ahead unless they can get a plan in place.
It would allow the 2020-2021 campaign to begin on time, on August 8 – four weeks after the end of the previous season.
According to The Telegraph, the June 1 start date, which is in just 10 weeks' time, is not set in stone but more of a target for the Premier League, with the Football Association determined for the season to be concluded.
Following UEFA's decision to postpone the European Championships by a year, the June 1 start date is one of the best-case scenarios being considered by the Premier League and Football League.
Under the Premier League's June 1 plan, there is also an aim for the FA Cup to be concluded
The Telegraph's report states that games would be played behind closed doors while the Premier League would require the government to sanction the presence of emergency crews within the ground.
Resources are currently in short supply and the strain on the NHS is only going to increase as the epidemic reaches its peak, which is forecast to be around June – the time the Premier League are hoping to resume.
ClaretandHugh says: It seems that every hope we have of a return to football and normality in general is based on the 12 week rule! By that I mean everything we have been seeing and hearing suggests that this is how long it will take for the virus to peak and start to subside. The PL – as we have said before – are very much in touch with central government and have contacts with it through the Culture department. As we have said before, 12 weeks is regularly mentioned – first as the period over 70s must self isolate, then as Boris Johnson spoke of turning the tide and now on the broader lock down. Summer temperatures too may ease the bug which is now widely reported as hating the heat. Pray for a very long and hot one. The PL is clearly very much on the case. Let's keep on hoping and remaining optimistic.