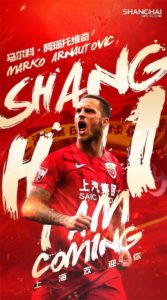 So Marko Arnautovic has finally left the building six months after signing a new contract for £120,000 per week pretending he wanted to say and fooling many of his new commitment to the club.
He has now flown off to China on £280,000 per week probably never to be heard of again and today the club sent him off with a two-paragraph statement without thanking him or wishing him luck.
In today's Claret and Hugh poll we ask you how well you think the club dealt with the Marko Arnautovic and brother tantrums and his eventual departure.