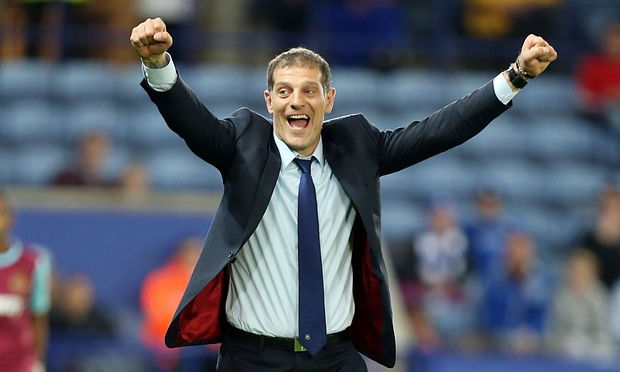 Irons fans have sent an overwhelming "We want Slav" message to the board for the third time this season.
The Mirror this morning reported that Roberto Mancini was inside the London Stadium, sparking-suggestions that he could be on the Hammers shortlist to replace the Hammers ever popular Irons boss.
The national newspaper ran its own poll among Hammers, and non Hammers, which showed a majority believing Mancini would be a better bet than the Croatian.
But ClaretandHugh ran a poll of it's own among the only fans that matter on a 100 per cent Hammers audience knowing the outcome would probably be a lot different.
There was of course the expected and predictable  Twitter criiticism  from some  who believed we were stirring up trouble when the opposite was intended as the case – to calm down such criticism of a boss who has more than his share of problems this term.
The poll – the biggest in CandH  history – produced a landslide "keep Slav" result as we had hoped and anticipated.
With just over three thousand votes cast Slaven had collected 2,098 (69.08 per cent) with Mancini limping  in a long way behind with 939 votes or 30.92