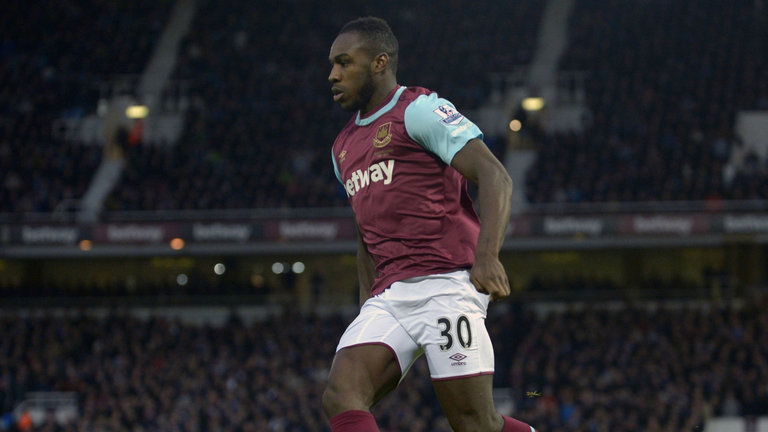 The Michael Antonio nonsense came back to haunt Slaven Bilic n the biggest possible way tonight
The only good thing is that it happened in the first game of the season and he can be left in no dount that the boy can never be played in the right back role again.
He gave away a penalty – ironically having defended quite well prior to his error – but he was caught the wrong side of Cesar Azpilicueta and brought him down for Eden Hazard to step up and slam home the spot kick.
For the record James Collins thrashed home a fantastic equaliser but there was heartbreak near the end when Diego Costa fired a fine shot past Adrian who had made three or four top saves earlier.
Slav decided within minutes of the Antonio penalty giveaway to bring on Sam Byram and remove the winger from the action presumably on acoount of his mental state after the goal.
There is not one fan or Hammers insider who undertands why the manager persists in this tactic and it has to stop – it really and truly does.
He is unquestionably the best wideman in the club and has to restored to a position which saw him become so admired on the terraces last season.
We were second best throughout but looked a different proposition when Dimi came off the bench. This was a very good Chelsea team and we battled hard throughout.
But it could and should have been so different and it was all about playing an out and out winger at right back.
It has to end here!