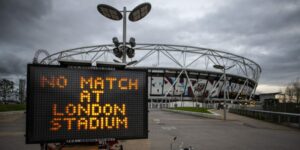 Premier League clubs have been told that the 2020-21 season must start by the first week of September at the latest according to the Daily Telegraph 
That deadline puts huge pressure on the Premier League to eventually make a decision over the completion of this season and means, effectively, that they cannot resume playing any later than July. The Premier League still remains hopeful that the season can start again on the week beginning June 8, although that is dependent on Government advice and lifting the current coronavirus restrictions.
While previous statements claimed there was a desire to complete the season as long as it stands the Premier League is right to draw a line in the sand not to seriously affect nest season. Negotiations with broadcasters suggest they would be happy to accept broadcasting extra games next season if a way could be found to complete the current season.
For top-flight football to re-start in June training would need to recommence in May at the latest for this to be achievable. The clock is ticking.